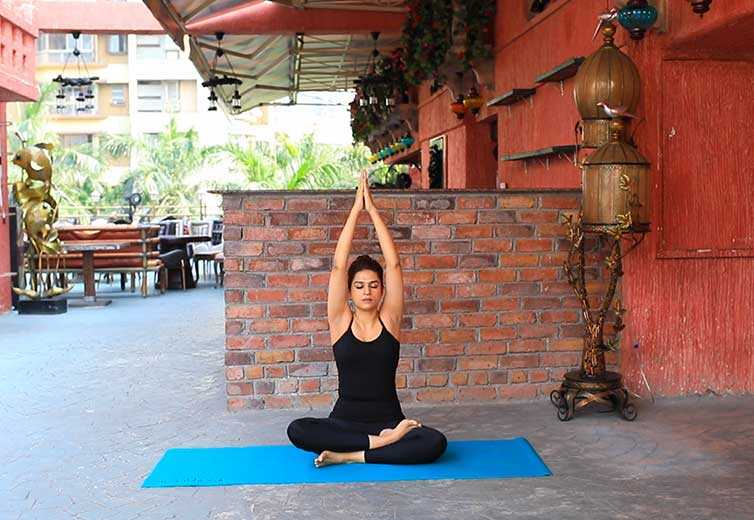 New fitness regimes, diet and weight loss tips​
Tata Play Fitness now offers you the opportunity to exercise under the expert guidance of trainers to your favourite Bollywood stars like Alia, Katrina, Hrithik, Shahid and Kareena - from the comfort of your home.
Tata Play Fitness focuses on a different part of your body each day, giving you a complete workout. Learn yoga, new forms of workout, diet and nutrition daily. Also, get women's special tips, fitness for senior citizen, celeb fitness secrets and interactive sessions along with health tools such as calorie counter and fitness calculator.
Tata Play Fitness is available in Hindi, English and Telugu.
Here's what you'll get with Tata Play Fitness
Service Highlights

Programmes​​ include Yoga, Workouts, Diet & Nutrition, Women's Special, Senior Citizen Special, Celebrity Fitness secrets and much more.

Highlights

 

Tata Play Fitness is now available in 3 languages- English, Hindi and Telugu.

30min weekly regime
Feature's country's best celebrity fitness trainers
Each day focuses on a different body part giving you complete a fitness package-

MONDAY: Full Body

TUESDAY: Lower Body

WEDNESDAY: Core & Abs

THURSDAY: Upper Body

FRIDAY: Stretch & Breathe

SATURDAY: Best of the Week

SUNDAY:Celebrity Interviews

Programmes

View 30 minute video episodes across different categories - Monday to Saturday.

Programmes

30 min videos on each category from Monday to Saturday

Yoga- Hatha Yoga, Vinyasa Yoga, Ashtang Yoga
Workout- Pilates, HIIT, Tabata, Masala Bhagra, Boxing, Martial Arts
Diet & Nutrition- Understanding food nutrition and What Bollywood celebrities eat
Women's Special- Pre & Post Natal Yoga, , Self Defence, Dance Workout
Senior Citizen's Special- Right posture, Tai Chi, Yoga techniques for better breathing
Meditation Music- Serene music for de-stressing

Sunday

Fit & Famous- Interview with celebrities on their Fitness story
Bollywood Bodies- Celebrity trainers sharing fitness secrets of their celebrity clients

Live Class

30 mins of Live Class sessions daily from the comfort of your homes. 

Live Class

Live Class Daily at 7 AM & 7:30 PM where in trainers help you achieve your goals of fitness from the comfort of your homes 
Tata Play Fitness schedule
Yoga, Workout & Diet

5am to 12 noon ; 4pm to 11pm

Women's Special

12 noon to 4 pm

Senior Citizens

6 to 7 am and pm

Mediatation Music

11 pm to 5 am

Sunday: Celebrity Special

Fit & Famous: 4pm onwards