Tata Play JEE Prep in association with Vedantu is platform that offers Comprehensive Exam Preparation for India's biggest Engineering examination JEE. Ideal for aspirants in 9th,10th 11th and 12th Standards
For classes 9th and 10th we provide foundation videos that help to crack NTSE, Olympiads and will also prepare you early for the entrance exam. For classes 11th and 12th, we provide exhaustive course videos with study material, test series, revision sessions and interactive Q&A.
A one stop destination that provides end to end preparation classes, gives you an access to interactive learning and also helps you in achieving your goals.
Download course plan click here.
Curious about NEET too? Click here to know more about Tata Play NEET Prep
To know more,

WhatsApp JEE  to 18002086633
Enjoy this service anytime, anywhere on Tata Play Mobile App.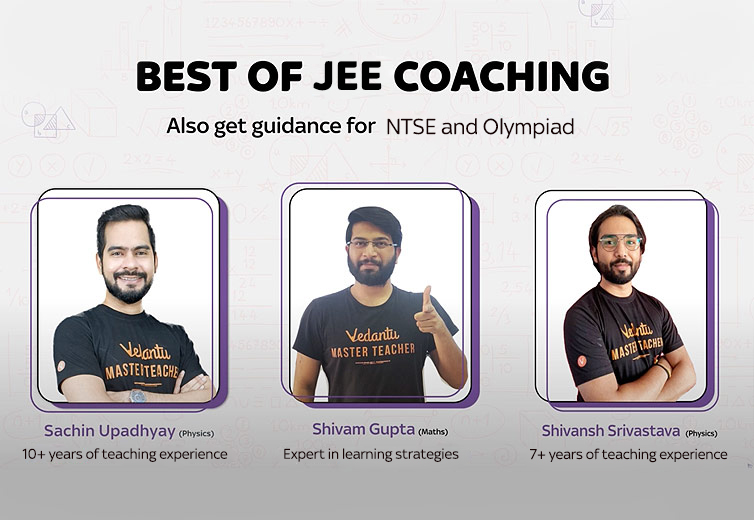 A go to destination for engineering aspirants
Tata Play JEE Prep brings to you quality exam preparation in the most affordable way with a promise of an extensive course videos , revision and study material
Focused for JEE preparation and foundation courses
Interactive quizzes for better engagement on TV
Revision lectures, binge classes, repeat sessions and more
Available 24*7 on TV and Mobile App
Never miss a session – Catch up on all sessions missed in past 7 days on Mobile
Access to study centre with class notes, preparation material, test series and doubt solving on Tata Play Mobile App
Learn better, score more
Choose from our range of tutoring, tailored for different exams
Extensive Course Coverage

1100+ hrs of content videos for 11th and 12th classes. Covers Physics, Chemistry, Botany and Zoology

Extensive Course Coverage

Foundation for 9th and 10th

450+ hrs of content videos that helps in NTSE, Olympiad and entrance exams. Covers Math, Science, MAT and Social Studies.

Foundation for 9th and 10th

24*7 access via Mobile App

A Study Centre with preparation material, class notes, test series and concept videos. Get live TV, 7 day catch up sessions and exclusive videos

Available on the Tata Play Mobile App at no additional charges

24*7 access via Mobile App

Do not miss out on any lecture!

With regular revision lectures and binge sessions you will never miss a lecture. Also we will help you revise before your exams via a revision session after the course completion

Do not miss out on any lecture!