About Vedantu and Tata Play's unique collaboration
Vedantu is India's leading online tutoring company. Students benefit from LIVE sessions with some of India's best-curated teachers. Our knowledge network enables all students to connect with a teacher directly for personalised learning - anytime, anywhere.
Vedantu with Tata Play offers a unique proposition for Tata Play subscribers. You can access Vedantu courses & services at attractive prices on its platform - covering school exams for CBSE, ICSE and State boards amongst other courses.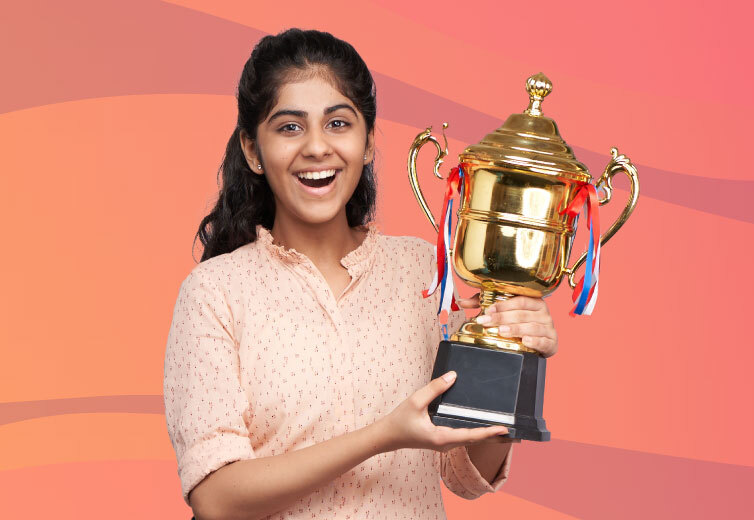 Stay ahead of your class
Comprehensive coaching to help you learn and perform better
Vedantu offers a one-stop destination for school exam preparation classes in a LIVE and interactive format. Get regular chapter based assignments to ensure progress. With in-class doubt solving, topic-specific short courses and All India exclusive test series, you will have the secret formula to stay ahead and achieve your goals.
LIVE Interactive Online Classes

School Exam Preparation Classes

In-Class Doubt Solving

Revision and Short Term Courses
For Classes 4 to 12 and competitive exams

Vedantu offers LIVE interactive online classes from India's best teachers with immersive content, innovative concept videos and compelling 3D visuals

For Classes 4 to 12 and competitive exams

CBSE, ICSE & State Boards

Prepare to ace your school exams, be it CBSE, ICSE or State board, with in-class doubt solving, study material and notes

CBSE, ICSE & State Boards

School Exams and Competitions

Get the best learning experience for not only school but also various competitive exam preparations with proven track record

School Exams and Competitions

Revision and short-term courses

Revision, chapter based assignments and topic specific short courses ensure you always stay ahead of your competition

Revision and short-term courses
Enjoy more services from Tata Play
Frequently Asked Questions
What is Tata Play Vedantu partnership all about?
Tata Play is partnering with Vedantu to bring its online education offerings to Tata Play subscribers at exclusive price points.

Vedantu is one of the leading players in Ed-Tech space and provides LIVE online tutoring to students. Through this partnership, Tata Play subscribers would be able to avail Vedantu's courses available for Grade 6th to 12th covering curriculum across CBSE, ICSE, JEE and NEET at exclusive prices.
What is the exclusive offering?
As part of this partnership, Tata Play subscribers would get 20% off on any subscription they purchase for any grade & board on Vedantu by applying code VEDTPLAY.
Which grades and boards would be covered as part of this offering?
● CBSE: 4th to 12th
● ICSE: 4th to 10th
● Maharashtra Board: 4th to 10th
● Commerce: 11th and 12th
● Competitive examinations
● Special interest courses such as Coding, Spoken English, etc.
How is this offer being communicated?
The offer is being communicated through Mobile App, Email, SMS, In-service promotions (Vedantu Linear and similar services) and Other social media and digital mediums.
How does subscriber avail the offer from mobile app?
● There'd be multiple access points (banners, rail, etc.) in the app promoting the Vedantu offering.
● TS sub clicks on any access point and is redirected to Vedantu's landing page.
● After landing on the Vedantu page, sub selects his grade and board.
● Basis the same, sub would proceed to the course subscription page and be shown the subscription price. Sub would need to select a plan and complete the payment. Discount of 20% would be auto applied.
How to get the discount?
What is the coupon code and where do I need to enter it? Coupon code is VEDTPLAY. When availed the offering through Tata Play, the discount wouldbe auto applied and amount would be shown net of that before subscriber proceeds for payment. Otherwise, subscriber could also enter the code manually.
What is Vedantu PRO?
Vedantu PRO is a complete course offering that is required by a student to complete his/her academic target. As part of this course,
You are enrolled into a year-long Batch of exclusive LIVE classes. The LIVE classes are structured to be in sync with your target curriculum and helps you cover the entire syllabus in a thorough & systematic manner.
You also get free access to additional chapter-wise LIVE topic-specific lectures that help you master topics, one-by-one, at your own pace.
You also get regular assignments, test series, class notes, 24x7 access to recordings of previous LIVE classes.
Additionally, end-of-the-year Revision/Crash Course is provided right before the exam to help you boost your preparation before the target exam.
What are the differences among Lite, Classic & Plus?
Vedantu course is available in three variants to suit the students' academic needs. Students are advised to choose a variant that best matches their needs.
Lite is the base variant that includes all features of PROas mentioned above. Classic is the regular variant that provides after-class Doubt Access in addition to the features of PRO as mentioned above.
Plus is the advanced variant available for Classes 9th to 12th and Repeaters. PRO Plus provides a Personal Teacher and after-class Doubt Access in addition to the features of PRO as mentioned above.
Premium Small Class is the advanced variant available for Classes 6th to 8th. PRO Premium Small Class provides students all the features of PRO as mentioned above in batch-sizes of 15 students or less; along with after-class Doubt Access.
Are Lite, Classic & Plus or Premium Small Class available for all the courses?
Subject to the student's target exam, time of the admission and the preferred medium of instruction, these variants are generally available for all the courses.
Can I upgrade my variant?
Yes! You may talk to your Student Account Manager and request an upgrade to higher variants. Note: In case you downgrade, fees will not be refunded.
What are the languages in which Vedantu courses are available?
Subject to the student's target exam and time of the admission, Vedantu courses are available separately in English and Hinglish (i.e. English content but Hindi as the medium of instruction).
Is there a limit to the number of Vedantu courses I can purchase?
There is no limit to the number of Vedantu courses that you can purchase. For buying additional courses (after the are bought from Tata Play Mobile) go to Vedantu website / app and buy course. Use code VEDTPLAY to get 20% discount.
Can I buy this course for a month?
Yes! We have pocket friendly monthly plan available for you.
Can I renew a 1 month plan?
Yes, we will also remind you.
Can I choose a batch of my choice?
Yes! You will have the options to choose any batch as per your convenience.
What if a batch has started and I have missed some LIVE classes?
Worry not! You can still enroll in your choice of Vedantu course and get access to recordings of the classes you have missed. Remember, with Vedantu course, you can always also get access to our LIVE Topic-specific courses. These topic-wise courses will be taught LIVE by our Master Teachers to help you master each chapter, one by one, at your own pace.
What if my batch has ended but my target exam has been postponed?
We live in a world of uncertainties and Vedantu course attempts to reduce your worries on this point. With Vedantu course, you get academic support till the actual conduction of your target exam.
Will the teachers be the same in all the batches and all the variants?
The master teachers are the same in one batch for all variants but they may vary across batches.
Do I need a special device to attend classes?
Not at all. You can attend LIVE classes from the comfort of any device such as Mobile, Tablet, Laptop or Desktop anywhere, anytime.
Is there any refund policy?
There is no refund, cancellation or modification of the course once bought.
What about Vedantu-specific queries from subscriber regarding Vedantu courses/services/features, etc.?
Subscriber should be redirected to Vedantu for any such queries. Few co-ordinates for the same have been provided below.
Toll free number: 1800-120-456-456 / +91 988-660-2456
Email: bondwithus@vedantu.com
Website: https://www.vedantu.com
What about any query not covered as part of this FAQ?
Subscriber should be redirected to Vedantu for any such query. Few co-ordinates for the same have been provided below.
Toll free number: 1800-120-456-456 / +91 988-660-2456
Email: bondwithus@vedantu.com
Website: https://www.vedantu.com