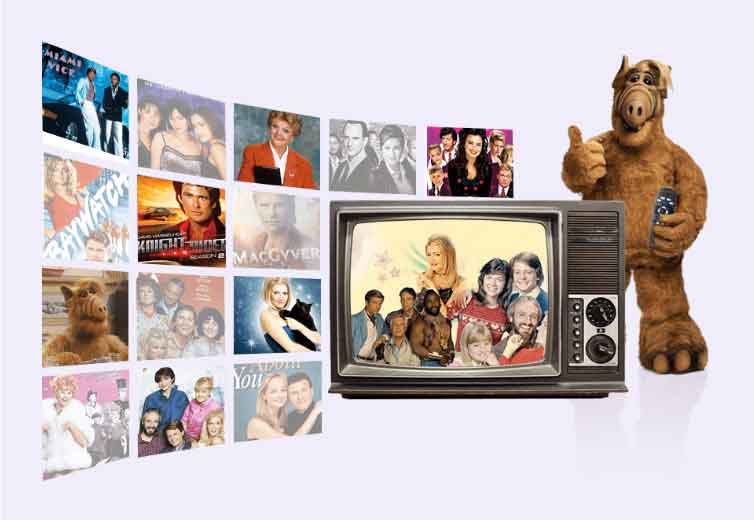 Tata Play Hits for popular shows from the 80's and 90's
Travel back in time & catch your favourite shows of the 80's only with Tata Play Hits HD.
Tata Play Hits HD is a hub of all the best content from the yesteryears. From award-winning dramas to popular sitcoms, it features a collection of top-quality content from all around the world.
So, get on your comfy couch and go on a binge marathon of your favorites.
Baywatch

The series follows the lives and adventures of a team of lifeguards on a crowded beach.Lifeguard Mitch Buchannon and his team strive to Lifeguard Mitch Buchannon and his team strive to control and keep the crowds safe from the raging seas.

Pride and Prejudice

This is the definitive Pride and Prejudice and the most successful TV period drama ever. Starring Colin Firth, Jennifer Ehle and a fabulous supporting cast, the show pulsates with energy as lively, witty Elizabeth Bennet charms smouldering, haughty Darcy against a backdrop of a picture postcard countryside, small town assembly rooms and stately English homes.

Sabrina the Teenage Witch

Sabrina Spellman is a teenager with magical powers who comes from a long line of witches.

Charmed

The Halliwell sisters discover that they are descendants of a long line of witches when they inherit a house from their grandmother and find the family's Book of Shadows. They learn that they each have a unique power

Knight Riders (Season 1)

The series follows the thrilling adventures of Michael Knight, a detective thought to be dead, who's been given a new face and identity.

The X-files

Conspiracy theorist Fox Mulder and realist Dana Scully pull out all the stops as FBI special agents to investigate and get to the bottom of inexplicable paranormal cases.

Columbo

Columbo is the landmark series that inspired an entire genre. It stars Peter Falk in his 4-time Emmy-winning role as Lieutenant Columbo, a polite homicide detective who sets out to solve some of the most brutal, cunning and covert murders in Los Angeles.