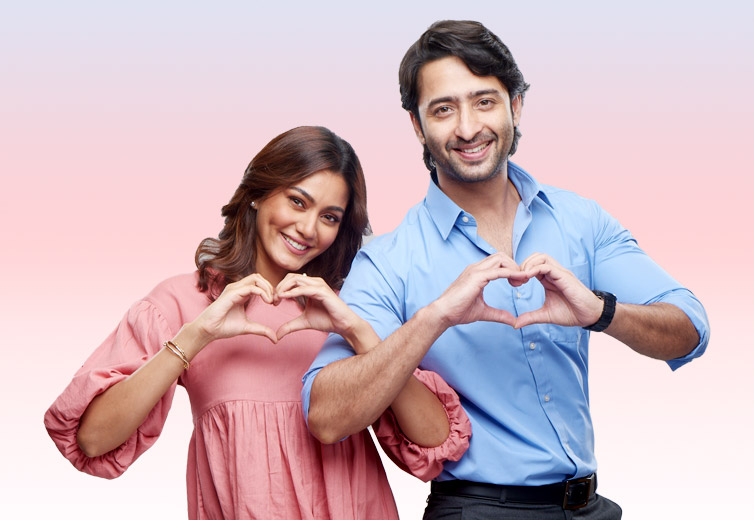 Know more about Tata Play Romance
It's a one stop destination for all top rated romantic shows and movies. Enjoy cult Hollywood movies and shows that will bring out the inner romantic in you. Fall in love with the characters and storylines of popular romantic TV shows. And don't miss out on the pyaar bhari Bollywood movies. You can also enjoy snacky content such as love stories of celeb couples to how to plan a perfect date.
Enjoy all of this available in Hindi only on Tata Play Romance and nowhere else!
Stories that will make you fall in love

One-stop destination for romantic shows & movie lovers
Live Now

The Bold and the Beautiful (Season 35)

The fashion industry is ruled by the Forrester family in Beverly Hills. Continuing drama combining romance and intrigue set against the glittering backdrop of Beverly Hills and the American fashion industry.

Live Now

Cedar Cove (Season 1)

In the picturesque town of Cedar Cove, everyone knows about each other's lives. Olivia Lockhart, a municipal court judge, tries to be just to her townsfolk while also managing her personal life.

Live Now

Ashk

'Ashk' delves into many different manifestations of love, a love of a father for his daughter; love of a younger sister for her elder sister, who has also been her surrogate mother and finally love of a soul for the soul mate.

Coming Soon

Juda Na Hona

The story belongs in between Samaha who is the daughter of very poor family and Sudais who is the son of very rich family. Both by fate meet and fall in love for each other.
Live Now

Jab We Met

Aditya (Shahid), a heartbroken business tycoon, aimlessly boards a train to escape his depressing life. He meets Geet (Kareena), a bubbly Punjabi girl, and gets pulled into her crazy life.

Live Now

Notting Hill

William (Hugh), a British bookseller, meets and falls in love with Anna (Juia), a high-profile American actress. However, their relationship goes through many problems due to their different social statuses.

Live Now

No Strings Attached

After a break-up, Adam (Ashton) is looking for a casual relationship when he runs into Emma (Natalie). They agree to maintain a strictly physical association, but things get complicated when they both fall in love.

Live Now

I Could Never Be Your Woman

Rosie (Michelle), an ageing single mother, is helped by Mother Nature in experiencing love again through Adam (Paul), a charming young man. Matters complicate when her young daughter falls in love with a local boy.

Live Now

Death Defying Acts 

During a tour of Britain, Harry Houdini (Guy) begins a passionate affair with a Scottish psychic, who along with her daughter tries to con him.

Live Now

Heartbreakers

Max (Sigourney)and Page (Jennifer), a brilliant mother-daughter swindler team, target the city's wealthiest men. Max marries them and then sues for alimony after she catches them involved in an affair with Page.

Live Now

The Good Girl

Justine (Jennifer) lives a mundane lifestyle with her husband. Things take a turn when she meets a boy at her workplace and falls in love with him.

Coming Soon

Indecent Proposal

A happily-married young couple, David Murphy and Diana Murphy have started their respective careers. After losing at the tables, they are approached by a suave billionaire and high-stakes gambler, John Gage, who offers them a million dollars for a night with Diana. Can the husband and wife survive John's ultimate test?

Coming Soon

Almost Friends

Charlie is an unmotivated man in his mid 20s still living at home with his mother and stepfather who falls for a young woman who has a serious boyfriend.

Coming Soon

10 Things We Should Do Before We Break Up

After Abigail, a single mom of two, becomes pregnant following a one-night stand with Ben, the unlikely pair try to make a go of it.

Coming Soon

Yaaradi Nee Mohini

Vasu falls in love with Keerthi. When he expresses his feelings to her, she rejects him. Later, he learns that she is about to marry his close friend Cheenu. Will Vasu be able to hold himself together while Keerthi gets married to Cheenu?