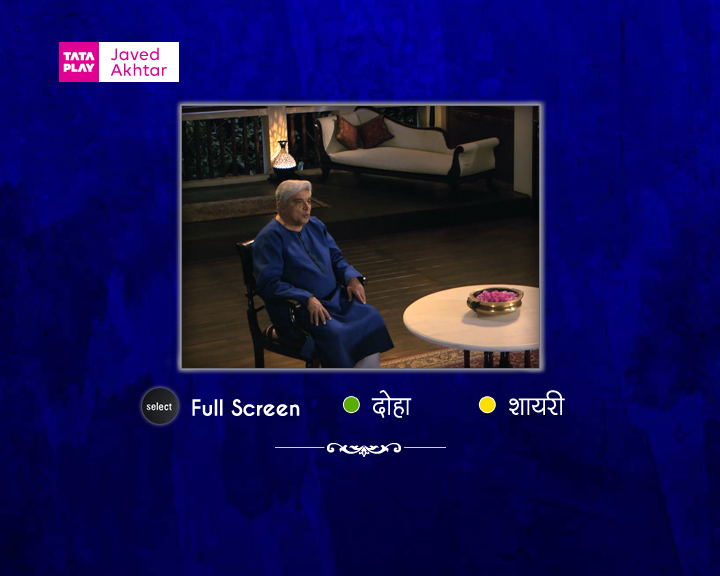 Rediscover poetry with Tata Play Javed Akhtar
In today's technology-filled, fast-paced​ life where language is stunted with abbreviations, do classic dohas and shayaris still hold any relevance?
Watch and listen as Film Writer - Lyricist - Poet Javed Akhtar brings alive the intricate delicacy of Urdu poetry in stirring renditions that continue to add value to our lives.
Tata Play Javed Akhtar is a unique platform that aims to explore, debate and discuss the relevance of the work of these great poets and philosophers in today's day and age.
Featuring Dohe by Kabir, Rahim & Vrind and Shayari by popular Urdu poets like Ghalib, Firaq, Meer & Iqbal, every interpretation is accompanied by a ghazal or a music piece that has been exclusively composed for Tata Play.