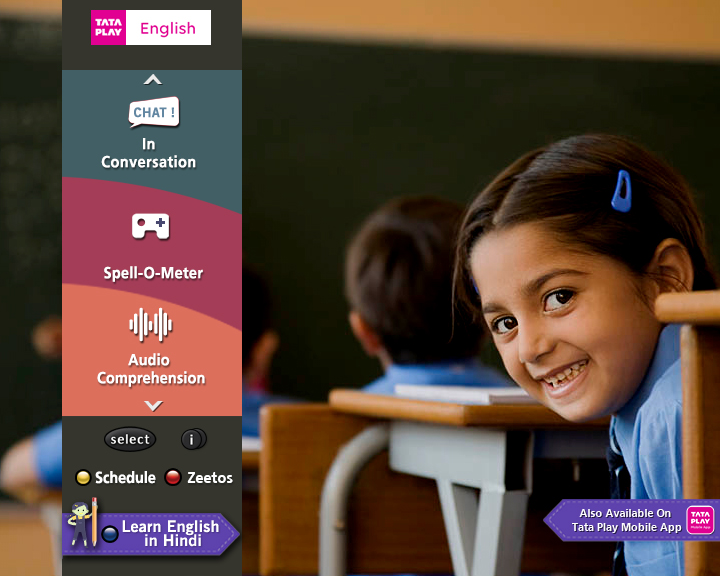 Get competitive edge and a better command over English language
English For Kids:
English Grammar: Covers fundamental aspects of English Grammar such as nouns, pronouns, adjectives, etc.
Spoken English: Extend your understanding of English Grammar by understanding the correct usage of fundamental principles.
Elementary English: Improve your vocabulary & understand the correct usage of these words.
Written Communication: Learn the correct way to communicate in English with Letter Writing & Digital writing modules.

 
English for Adults:​
Conversation English: Learn to communicate in English with confidence.
Workplace Communication: Communicate effectively at workplace, at interviews, with colleagues in English.