Learn English easily, as we will teach you English in Hindi and in Telugu. 
Videos created specially to help working professional, house wives and kids speak English with confidence. Learn all of this in the comfort of your home.​
Tune in to 660 to learn English in Hindi & 1424 to learn English in Telugu.
Enjoy this service anytime, anywhere on Tata Play Mobile App.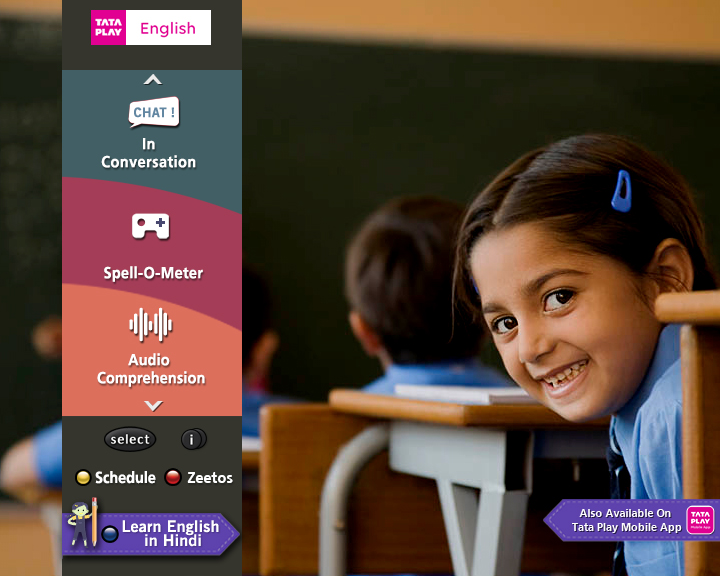 Get competitive edge and a better command over English language
English For Kids:
English Grammar: Covers fundamental aspects of English Grammar such as nouns, pronouns, adjectives, etc.
Spoken English: Extend your understanding of English Grammar by understanding the correct usage of fundamental principles.
Elementary English: Improve your vocabulary & understand the correct usage of these words.
Written Communication: Learn the correct way to communicate in English with Letter Writing & Digital writing modules.

 
English for Adults:​
Conversation English: Learn to communicate in English with confidence.
Workplace Communication: Communicate effectively at workplace, at interviews, with colleagues in English.