Bollywood Ki

Filmein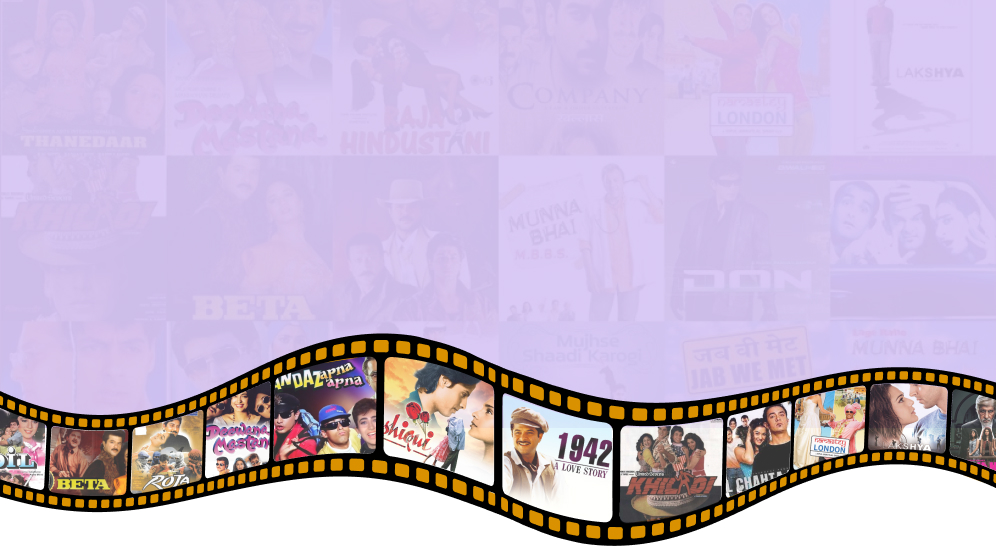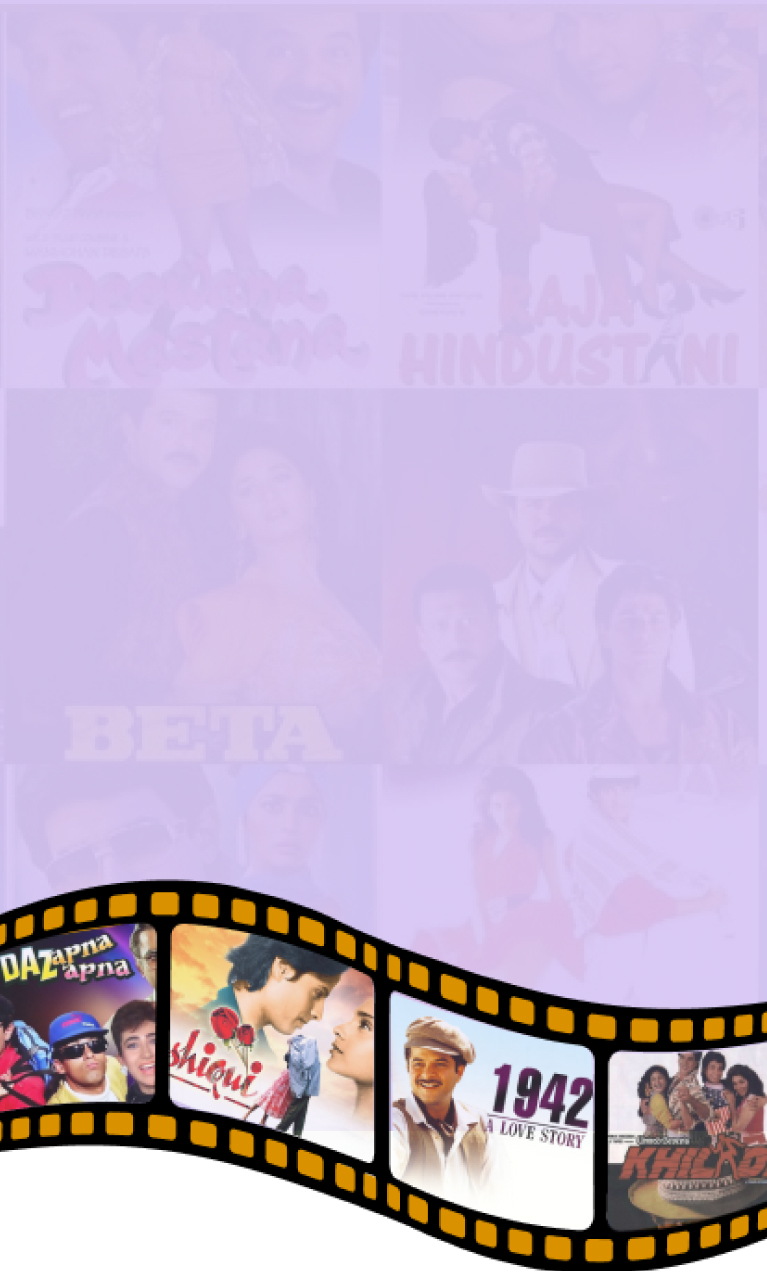 90's & 00's
Popular movies of all genres
Originals
Exclusive original shows​
24x7
Ad-free entertainment​
Tata Play Bollywood Masala - DIL SE FILMY!​​
Enjoy 90's nostalgia with 2000's masala with finely curated Bollywood hits along with popular talk shows, celebrity interviews, chartbusting movie songs, behind the scenes content and everything that is filmy without any ad breaks, 24X7, on 311 and also on Tata Play Mobile App.​
Dil (1990)

A man pretends to be a rich industrialist to improve his son's chances of marrying in to wealth, but his plan backfires on him.

Jo Jeeta Wohi Sikandar (1992)

A rich brat and a poor chap try to woo a girl, with their rivalry culminating in the most prestigious college event - the marathon cycle race.

Raju Ban Gaya Gentleman (1992)

Raju comes to Bombay chasing his dreams, but keeps losing out on opportunities. His love, Renu helps him find a job. Success goes to his head until one day a tragic accident destroys his reputation.

Andaz Apna Apna (1994)

Two slackers competing for the affections of an heiress inadvertently become her protectors from an evil criminal.

Bombay (1995)

A Hindu man and a Muslim woman fall in love in a small village and move to Mumbai, where they have two children. However, growing religious tensions and erupting riots threaten to tear the family apart.
Company (2002)

A small-time gangster named Chandu teams up with Malik, a low-level enforcer for a criminal syndicate. Together they eliminate all their enemies, becoming the most feared gangsters in Mumbai.

Dillagi (1999)

When Ranvir, the responsible elder brother of a middle-class Indian family, realises that his reckless younger brother Rajvir is in love, he arranges for Rajvir's marriage, not realising that the girl is the same person he is in love with.

Dil Chahta Hai (2001)

Three inseparable childhood friends are just out of college. Nothing comes between them - until they each fall in love, and their wildly different approaches to relationships creates tension.

Deewana Mastana (1997)

Chaos ensues when a small time crook and a mental patient tries to win heart of a beautiful woman with comical outcomes.

Munnabhai MBBS (2003)

A gangster sets out to fulfill his father's dream of becoming a doctor.
Mujhse Shaadi Karogi (2004)

Sameer, fast at losing his temper is re-located to Goa where he falls in love with Rani. But Sameer's new roommate Sunny, has some plans of his own.

Lakshya (2004)

An aimless, jobless, irresponsible grown man joins the army and matures into a battlefield hero.

Lage Raho Munnabhai (2006)

Munna Bhai embarks on a journey with Mahatma Gandhi in order to fight against a corrupt property dealer.

Don (2006)

Vijay is recruited by a police officer to masquerade as his lookalike Don, the leader of an international gang of smugglers. Things go wrong when the officer is killed and Vijay is left to fend for himself.

3 Idiots (2009)

Two friends are searching for their long lost companion. They revisit their college days and recall the memories of their friend who inspired them to think differently, even as the rest of the world called them "idiots".