Best of

from
50s to 90s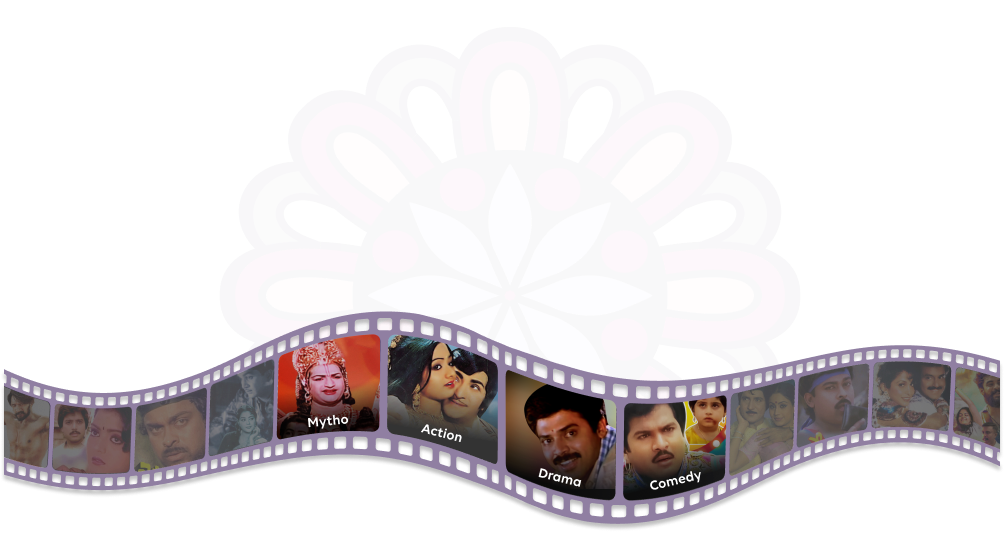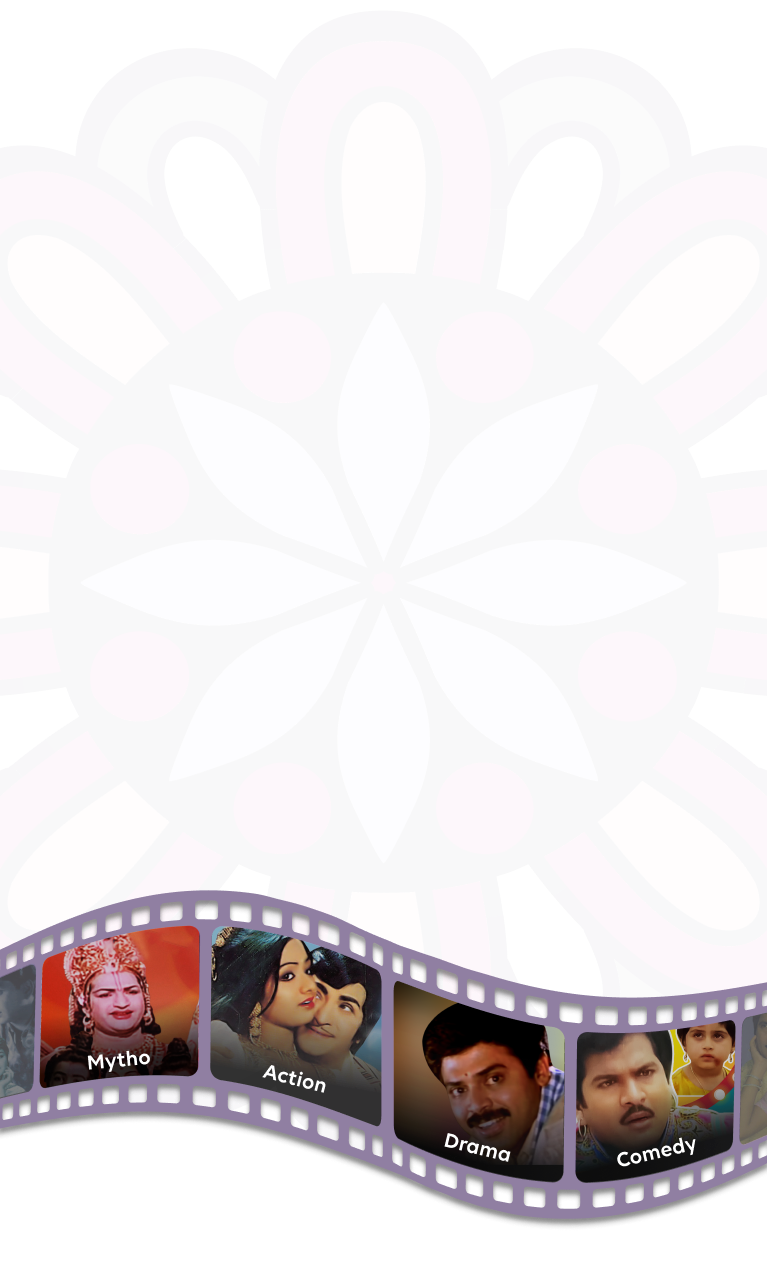 150+
Telugu classic movies​
Tata Play Telugu Classics is a one-stop destination for the best of Telugu Classic movies from the era of 50s to 90s​​
Relive the goldern era of Telugu Cinema – Classic movies, Yesteryear songs, Biographies of legendary actors like NTR, ANR and much more. 24X 7 Ad-free!​
Lava Kusa

When Lord Ram sends his pregnant wife, Sita, into exile, she gives birth to twin sons. However, things take a turn when they grow up and visit Ayodhya only to interrupt the Ashwamedha Yagna.

Pooja Phalam

Madhu, a wealthy and naive boy, meets Vasanthi and develops feelings for her. However, he gets depressed after knowing that Vasanthi only saw him as a brother.

Kula Gotralu

Ravi's father disowns him after he gets married despite his disapproval. Ravi's stepsister and her husband take advantage of this situation and create a rift between them.

Sukha Dukhalu

A middle-class woman marries a wealthy man after being assured that he will treat her with respect and keep her happy. But her marital life is littered with disappointments and betrayals
Bhakta Tukaram

Tukaram is a small-time trader and a family man, who leads a highly pious life. Though he faces many hardships, his faith in God remains steadfast.

Vetagadu

A greedy accountant murders a wealthy man's wife and deceitfully manages to take over his property. However, fate has other plans in store for him.

Dasara Bullodu

Radha and Nirmala are in love with Gopi, but he only likes Radha. Nirmala realises their feelings and tries to unite them while her father tries to get her married to Gopi for his property.

Ramakrishnulu

After the murder of his mother and sister, Rama runs away from home and meets Krishnudu, an orphan who helps the poor. They team up and start looking out for culprits who killed Rama's family members.
Challenge

Gandhi is unemployed, but he uses his skills to earn money. He challenges a rich man that he can make 50 lakhs in five years.

Anveshana

An officer investigates a series of killings, allegedly by a man-eating tiger in the forest. However, his findings reveal the truth about a sinister serial killer.

Swarnakamalam

A young woman hails from a family of dancers. Unfortunately, she doesn't share their passion. Things take a turn when she meets a man who makes her believe that dancing is a beautiful art.

Khaidi

When a poor farmer's son, Suryam, falls in love with a vicious feudal lord's daughter, he ensures that Suryam's life is made miserable.
Bangaru Bullodu

Rani is deeply in love with her cousin, Balaiah, but he falls in love with Priya. This makes Rani jealous and she competes with Priya for Balaiah's affection.

Dalapathi

Surya, a courageous man who gets raised in the slums, fights for the rights of the poor. However, he becomes friends with Deva, who hires him as his commander and changes his life completely.

Mayalodu

Veerababu, a street magician, is implicated in a murder by Appalakonda, who has committed a double murder to get rich. Veerababu has to use his magical powers to be exonerated.

Rajendrudu Gajendrudu

After winning a lottery, Rajendra gets a shock to find that the prize is an elephant. Despite being poor, he chooses to keep the animal and, eventually, develops a unique bond with it.