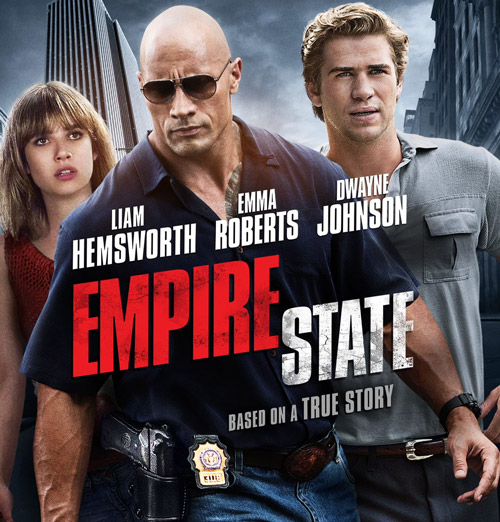 Hollywood goes local
Tata Play Hollywood Local brings you a wide variety of Hollywood movies dubbed in Hindi, Tamil, and Telugu languages. Tune in to 307 and enjoy over 100 Hollywood movies and international shows – from Iron Man and Transformers to Mission Impossible and Baywatch, and so many more…And all this totally ad-free!
Killing Them Softly

Jackie Cogan is an enforcer hired to restore order after three dumb guys rob a Mob protected card game, causing the local criminal economy to collapse.

The Nice Guys

In 1970s Los Angeles, a mismatched pair of private eyes investigate a missing girl and the mysterious death of a porn star.

Broken City

In a city rife with injustice, ex-cop Billy Taggart seeks redemption and revenge after being double-crossed by its most powerful figure

G.I.JOE: Rise Of Cobra

Duke and Ripcord join an elite military unit, the G.I.JOE, after they are attacked by an evil organisation, Cobra. The two along with G.I.JOE use next-generation technology to defeat the threat.

XXX: Return Of Xander Cage

Xander Cage, a former xXx operative, is forced to return to active service to find and retrieve Pandora's Box, a satellite-controlling device, which gets stolen from the CIA's office in New York.

Mission Impossible: Rogue Nation

With the IMF disbanded and the CIA hunting him, Ethan and his team race against time to prove the existence of the Syndicate, a highly-skilled terror organisation, before they plan their next attack.

Law Abiding Citizen

Clyde Shelton (Gerard Butler) is an honorable family man, until the day his wife and daughter are murdered in a home invasion. He hopes for justice, but a rising prosecutor named Nick Rice (Jamie Foxx) cuts a deal with one of the killers in exchange for testimony. Ten years later, that man is found dead and Shelton coolly admits his guilt. Then he hands Rice an ultimatum: Fix the broken legal system or suffer the consequences.

The Mechanic

Arthur Bishop is widely regarded as the best contract killer in the business. When his mentor Harry is murdered, Bishop vows to take revenge while teaching Harry's son the tricks of the trade.

The Catcher Was A Spy

Moe Berg, a major league baseball player, is drafted into the Office of Strategic Services as a spy to help stop Heisenberg, a theoretical physicist, from making an atom bomb for the Nazis.

Operation Chromite

In 1950, after a few North Korean troops conquer South Korea, US General MacArthur and a group of South Korean soldiers conceive a secret intelligence operation, X-Ray, in Incheon.

Angel Has Fallen

Mike Banning, a secret service agent, is assigned to protect the US president. Things take a turn when Mike is falsely accused of carrying an attack on the president while on a fishing trip.